Usage
TOP
Developer
Quick Start
This page provides information about quickly bringing up a complete K2HR3 system in a Linux host.
K2HR3 system
The following configuration example is a K2HR3 system that works with OpenStack. The trial environment with the minimum configuration and the construction to the kubernetes environment have almost the same configuration.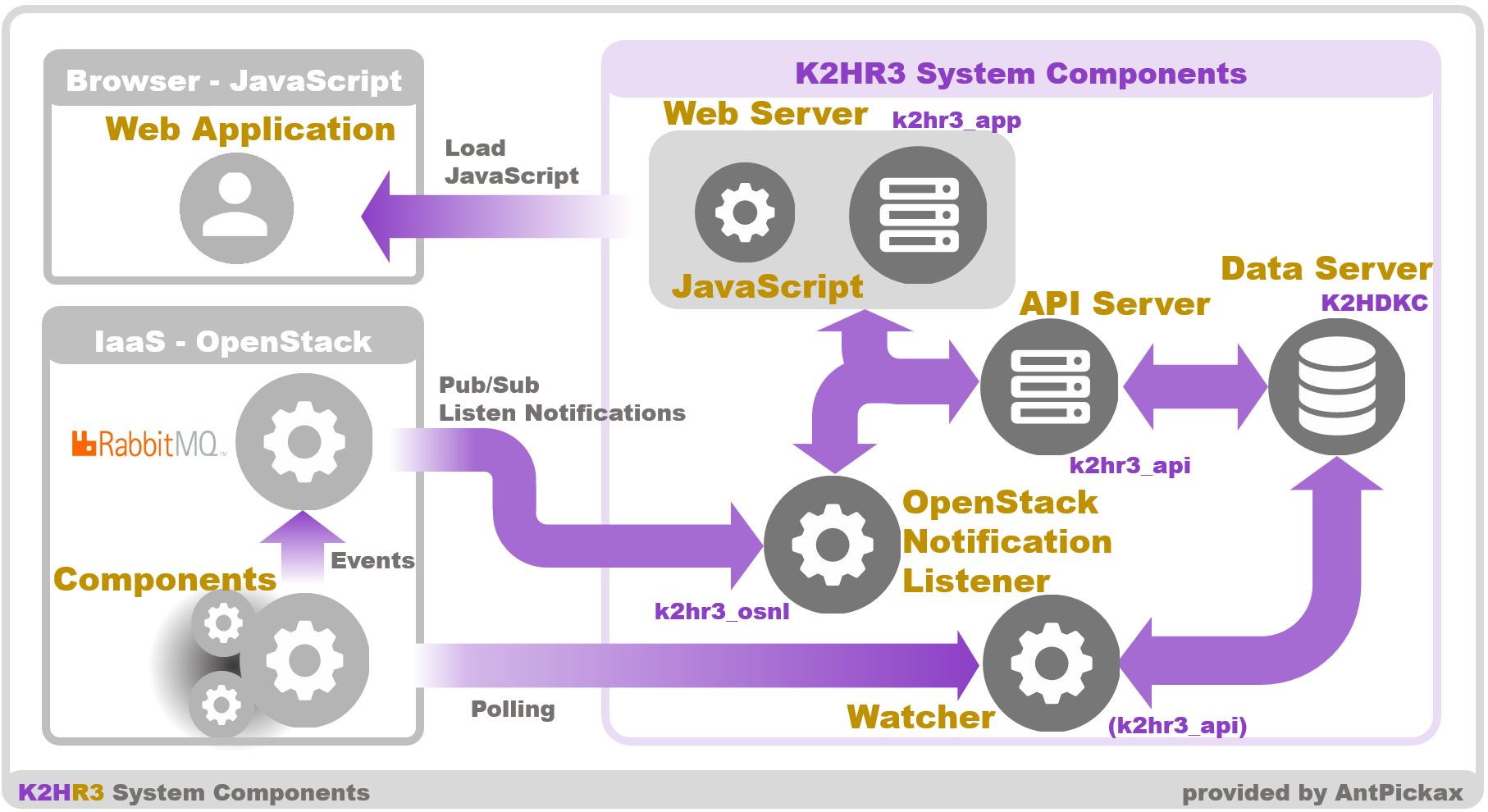 Setup procedure
The K2HR3 system can be built on the IaaS(bare metal, OpenStack, kubernetes). The setup procedure according to the trial environment and IaaS environment is shown below.
Usage
TOP
Developer